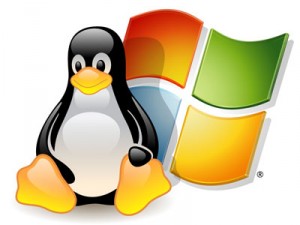 Virtualization is, in the most simplistic terms, creating virtual versions of something. This can be used in cases such as hardware platforms, operating systems, and even storage devices. For example, you can use virtualization to run multiple, different operating systems on just one physical computer, whether it's Windows, Linux, Unix, or any supported operating system. You can even run a Windows operating system within a Macintosh operating system for any Windows needs that you may have. This is often times much more energy efficient and cheaper as you have to run less physical computers.
Operating systems running within a virtualization environment are indistinguishable from a private system. Each virtual server running within a virtual environment has the same capabilities as the underlying hardware. There is no need for the operating system to be modified to allow for it to run as all aspects of the underlying hardware are simulated.
Server virtualization is a method of using a single physical computer to run multiple virtual operating systems independent from one another. Virtualization is typically meant for small to medium scale applications as resources are shared with other virtual servers. However, statistically most servers are underutilized, so don't let a shared resources environment scare you. Additionally, Acceleration never oversells products and always monitors loads on its hardware to make sure that resources are distributed properly.
If you have any questions about virtual server hosting from Acceleration, contact us today, or if you're ready to get started, visit our virtual server configuration wizard!